The Regent's Canal Information Centre can be found in the Lock Keeper's Cottage opposite Camden Lock Market. It is a community resource that shares a building with a Starbucks coffee store.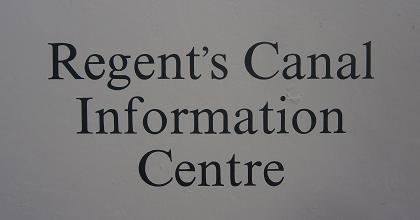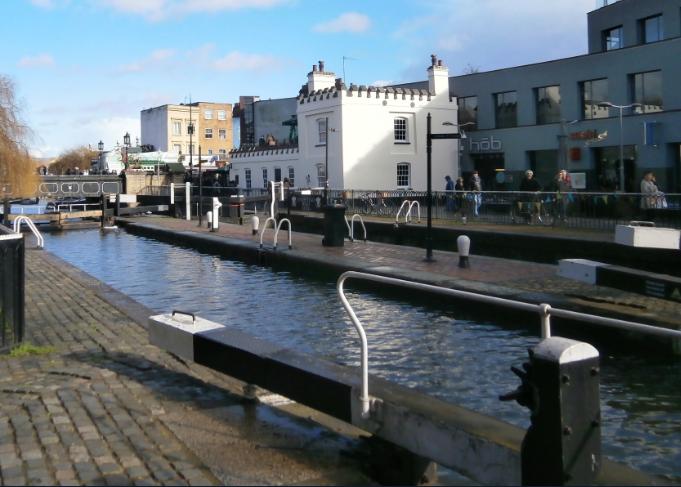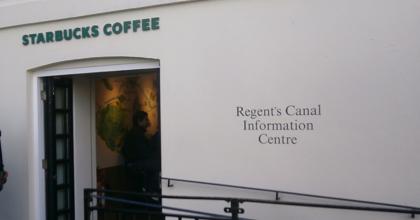 This visitor centre was re-opened in November 2013 after a decade of neglect. It now includes a dedicated exhibition area and a community table. There are canal maps and murals spread across the interior walls. Leaflet racks are available for promoting canal events and the community table can be booked by volunteer groups who want to hold canal-related meetings.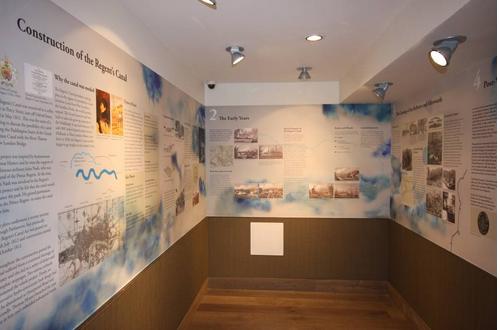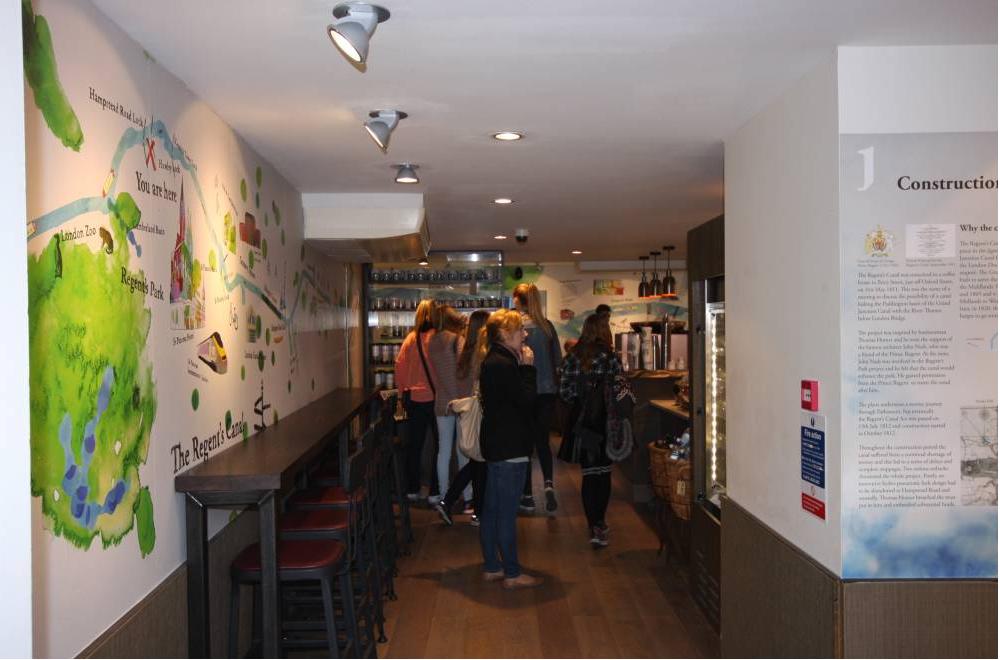 If you want to see any of the wall displays in greater detail then click here.